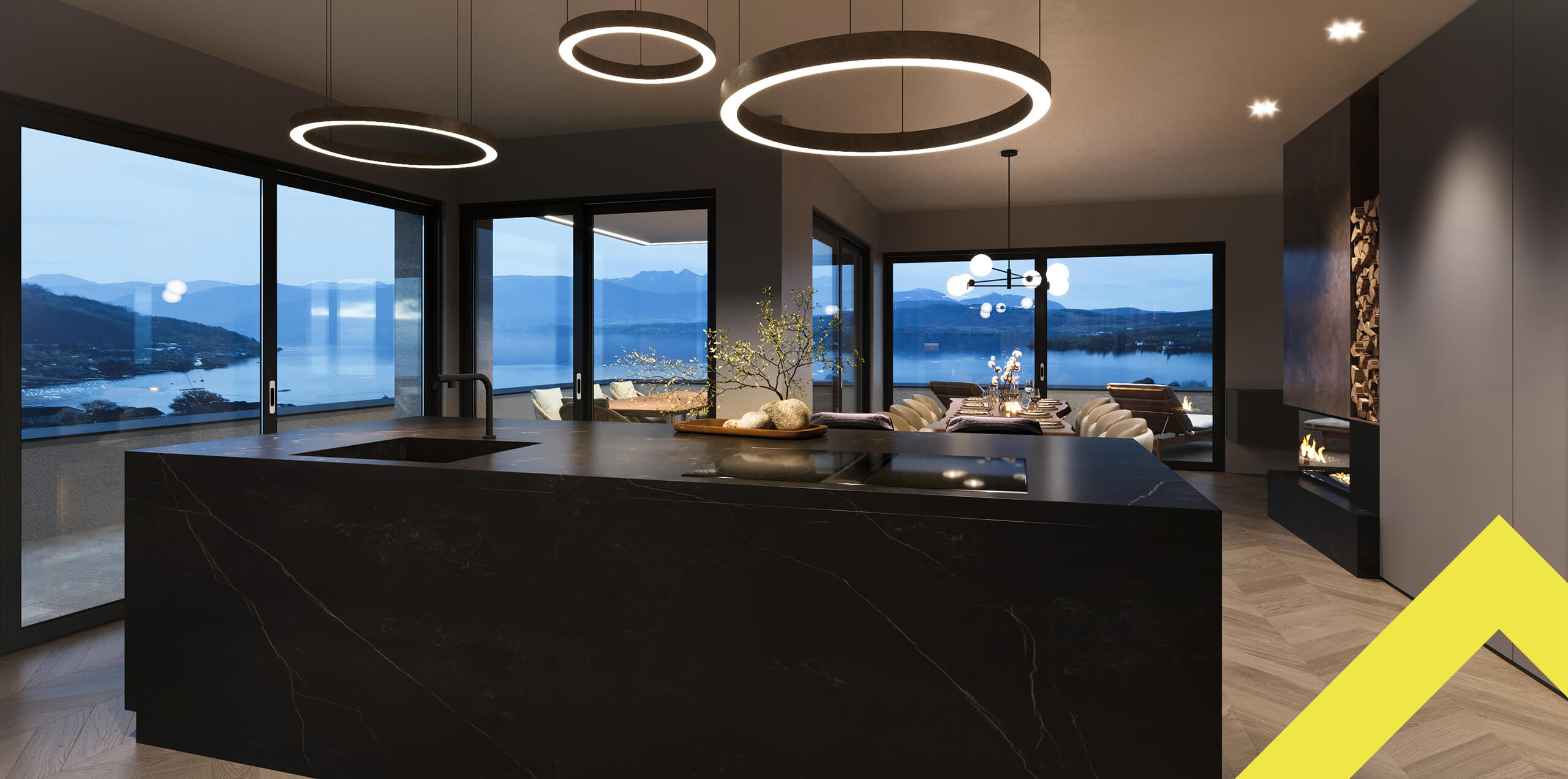 Don't miss th last chance for
your second home

!
Starting spring 2023, there are new regulations in Gmunden.
Airy room height of 2.80 m
Fireplace as a room divider
Additionally, only three more condominiums available at House Lake.
Penthouse at House Mountain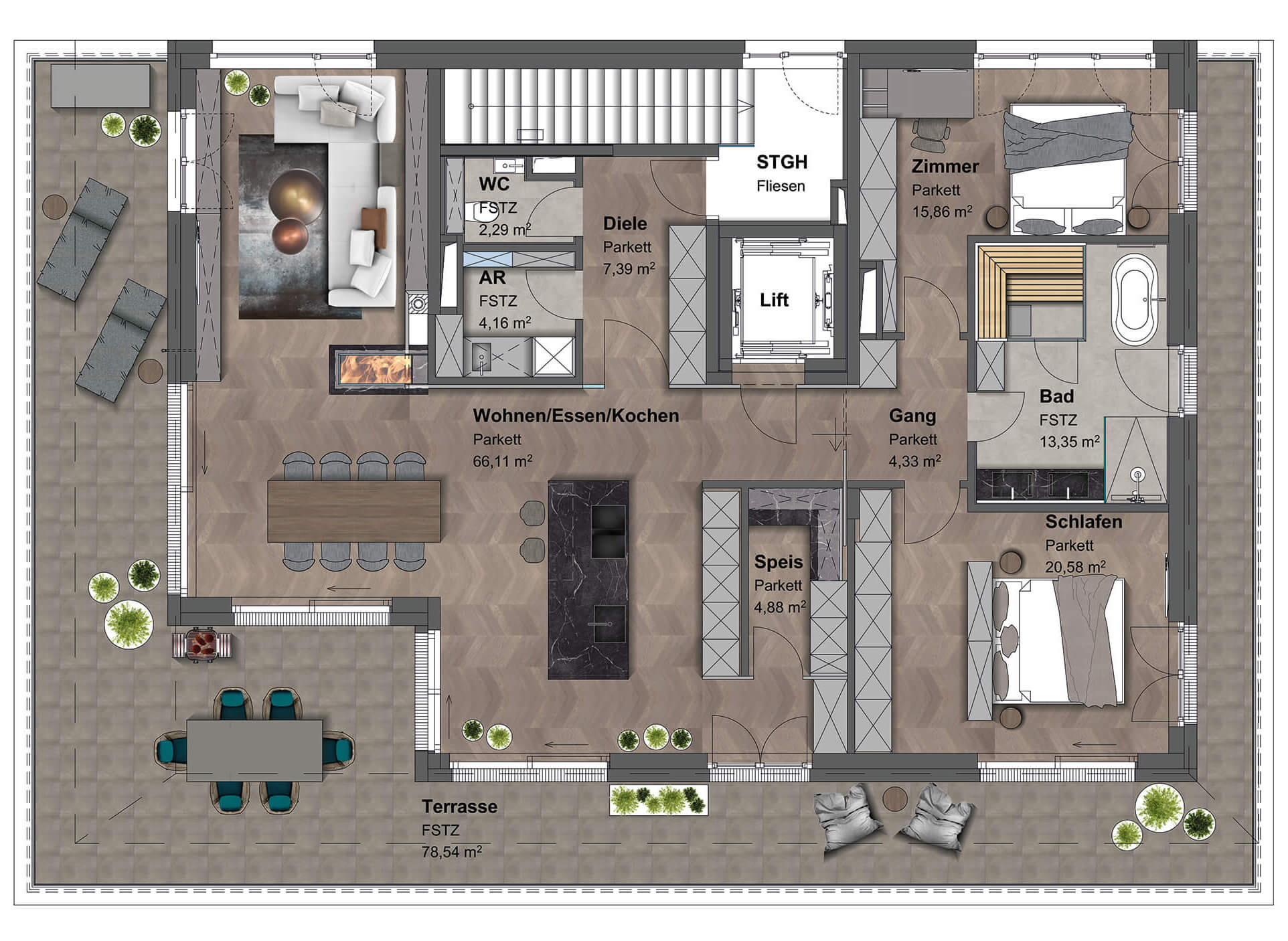 Space

for many possibilities.
only rooftop penthouse on the 3rd floor
light-flooded, high-class living space
elevator directly to the penthouse
only approx. 200 m from the lakeshore
marina & bathing area nearby
city center within 10 minutes walking distance
1 minute walking distance to tram stop
modern lighting and audio concept
exclusive interior design
premium materials
modern underground parking
sustainable, solid construction
air conditioning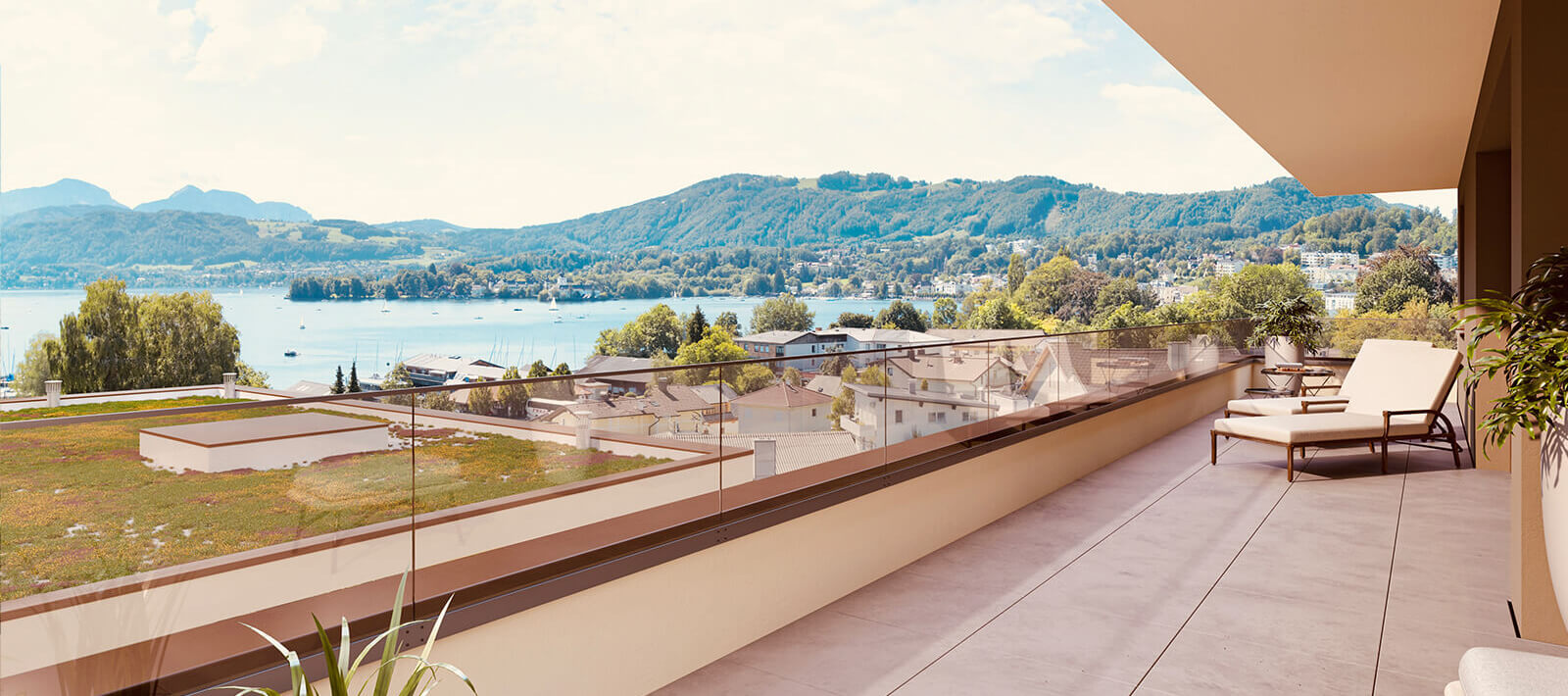 Living here means valuing
quality of life.
Construction already ongoing
Exclusive interior design
Bathing area & marina nearby
Prime location
Modern lighting and audio concept
An area with
a surplus of value.
Living here means valuing your quality of life. It's no coincidence that the capital of culture Gmunden is also known as the pearl of Traunsee. It's a place of tranquility. A place of life. Unique due to its versatility and indescribable beauty

Numerous criteria need to be considered when buying property. Ultimately, location is one of the key factors determining an investment's worth.
Is it the small break from the daily routine, inviting you to enjoy the sun terrace? Or the unobstructed lakeview, inviting romantic daydreams? Is it the natural beauty, the
serenity, the tranquility, the festival, or the wide range of sporting options?
Everyone has their own, personal definition for this QUALITY OF LIFE.
Investing here means knowing exactly what you want.
Recreational facilities
Local shops
Doctor's offices
Educational institutions
Childcare
Gastronomy